Compassionate End-of-Life Services Performed by a Caring Veterinarian in Independence, MO
At Fairview Veterinary Hospital in Independence, MO, it's our top priority to provide all animals with the quality and compassionate care they deserve. Our animal hospital is one of the most reputable and popular in the area, and we're prepared to help you get through what will likely be the most challenging and emotional experience you have with your pet. Our end-of-life services are carried out respectfully and at reasonable prices so as not to cause you any more stress during this difficult time.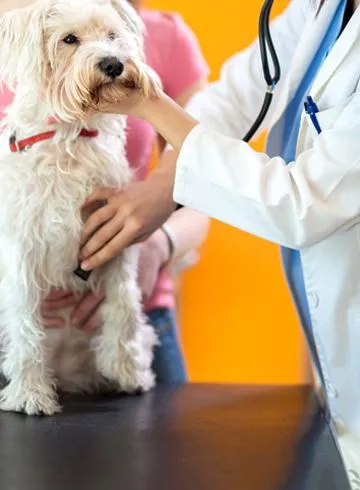 Talk With Our Veterinarian about the Quality of Life Scale
Deciding whether to put your pet to sleep is likely one of the hardest decisions you'll ever have to make. So our veterinarian team takes a path that helps you better understand what type of life your animals will have and what challenges and discomforts they may face if you provide them with more care instead of euthanasia.
We won't just put a number on your pet and make you decide what to do. Instead, the quality of life expectations will be explained in detail so that you can make the most informed and best decision for your four-legged family members.
What You Can Expect from Our Animal Hospital in Independence, MO
When you reach out to our team about euthanasia or advice about pet burial, we will go over every aspect, slowly giving you and your animal the personal attention, care, and compassion you both deserve. First, the veterinarian will assess your animal to determine if putting it to sleep is the best choice. Then, you will get to make the final decision. We will never force you into doing something you're not comfortable with.
Next, if you decide euthanasia is the best option, our staff will go over what your desires are for their final resting place, whether that means us taking care of the body or you taking your pet to have a private pet burial.
We will then make you and your pet comfortable in a private room. Our staff will walk you through every step that's about to occur, so you're not overwhelmed by what's happening.
Generally, your animal will be given a series of injections that include tranquilizers, narcotics, and barbiturates, and it will go to sleep without feeling pain or discomfort.
After the procedure, you will be allowed as much time as necessary to say goodbye.
Questions about Euthanasia in Independence, MO?
Fairview Veterinary Hospital has a caring and compassionate staff prepared to answer all your questions about putting your animal to rest in the most peaceful manner possible. Call us at (816) 257-5454 whenever you're ready.